You and your wife's parents served as missionaries in Taiwan. How was Christianity rooted in your upbringing?
SSY: It started from my mother, who lost her husband (my dad) in her early 30's. When my dad passed away, I was six and my brother was four. Mom did not know Jesus before getting married because she grew up in a non-Christian family and her parents did not allow her to go to church even on Christmas day. At the time my dad passed away, she had just begun going to church and was a baby Christian. Going through this, she became a stronger Christian. She went to seminary to be a pastor. She sold her house and used the money in establishing five new churches in the rural area of Korea where there were none. Since she had to make a living, she did all kinds of things, including owning a flower shop and piano school. Later, she became a chef after passing a national exam and started opening cooking sessions with moms. She always called the cooking session a "mission cooking session" and asked me and my brother to pray that she could boldly share the Gospel, which she did. She not only taught moms how to cook, but also counseled them after the sessions for various problems that the moms faced and became an encouragement to them, leading many to Christ. God later blessed her to have her own TV cooking show in Korea. Then, after I met Doh Ah, she served the Lord in Taiwan as a missionary for about seven years along with my parents-in-law, who have been missionaries in Taiwan for the past 35 years.
Being a member of First Baptist Church in Montgomery, you're actively involved. You serve as a deacon (and also, formerly as Secretary/Treasurer for the deacon body), and praise and worship leader. What led you to take on these roles?
SSY: When Doh Ah and I first came to Montgomery in 2008 for our internship at the Alabama Supreme Court, then Justice Parker (now Chief Justice) let us know about First Baptist Church Montgomery. By God's grace, FBC's mission conference called Global Impact Celebration, which occurs once every three years, was ongoing at that time with Pastor Billy Kim from Korea as the main speaker. That's how we came to visit FBC for the first time and met our former senior pastor, Jay Wolf. I will never forget his warm hug and encouragement when we first met him. Later, when we came back to Montgomery, FBC became our spiritual home in Alabama. Whether it is serving in the deacon body, or as a praise and worship leader for the international department, it is my joy to be a small part of this healthy and beautiful body of Christ that loves the Lord and encourages each other to follow Him together.
You believe life is a gift from God, and it is most important to follow the purpose He has given, which requires faith. When a test of faith arises, how do you persevere?
SSY: On January 19, 2016, my family was expecting to receive approval on our green card application from the Immigrations Office, but instead we received a letter requiring additional evidence. Obtaining that evidence was something nearly impossible according to the immigration attorneys. However, without it, my family had to leave the country within the following three months.
The problem originated from when I came to visit the U.S. for the first time in 2006 as part of the U.S. Congress-Korea National Assembly Exchange Program. Since the program was funded by the U.S. State Department, I was issued with the Government Visitor J visa. That visa came with the condition that I would have to go back to Korea and stay there for at least two years before being able to come back to the U.S. In my case, the exchange program was during the summer of my 2nd year in law school and it was about a year and half I ended up spending in Korea before coming back to the U.S. for the internship at the Alabama Supreme Court. I was unaware of that and my immigration attorney who had prepared and submitted our green card application missed that too.
We needed to provide the Immigrations Office either proof that we met the requirement or a waiver issued from the State Department. To obtain a waiver document, we had to go through Korean National Assembly, Korean Consul General's office in Atlanta, Korean embassy in D.C., U.S. Department of State, U.S. Department of Labor, and finally U.S. Immigrations Office, seeking no objection statement/letters from each of those organization and applying for the State Department's waiver. At every turn, a new challenge arose. But every time, God provided us a way out so faithfully.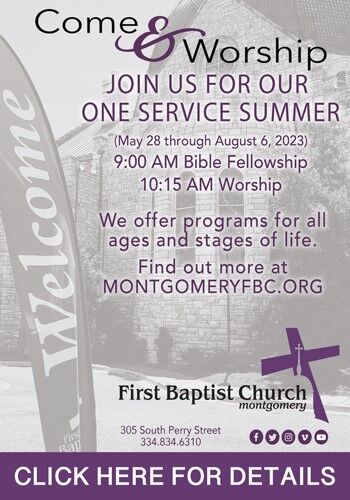 I started fasting each morning from January, and it continued throughout the whole year until December. Along the way, we took one day at a time and each morning Doh Ah and I knelt before the Lord at our family worship service and meditated on God's Word. God gave us His Words that were so on point each day which gave us courage, hope and the strength that we needed that day to go through it.
At the end of October, I asked my Sunday School teacher to write a recommendation for the Alabama State Bar's Leadership Forum program where 30 attorneys are selected to participate. Our re-filed green card was still pending with the Immigration Office that time. I got accepted to the program, and not only that, God also gave Doh Ah an opportunity to start working in the Alabama State Government (Governor's Office for Minority Affairs) that was to begin at the beginning of February 2017. Then, finally, God gave us the approval on our re-filed green card just in time the Monday after Thanksgiving week in November 2016.
In honor of a departed co-worker, you received The Chad Stewart Award. This is in recognition of an attorney who exemplified his spirit of service to God, family, and helping those who need it most. What does that mean to you?
SSY: The Chad Stewart Award was created in memory of Beasley Allen lawyer Chad Stewart, who passed away unexpectedly in 2014 at the very young age of 41. In addition to being a dedicated lawyer who worked hard for his clients, Chad truly modeled Christ in his daily walk. Given that the award was created to recognize an attorney who best exemplified Chad's spirit of service to God, his family and the practice of law in the service of "helping those who need it most," this award means a lot to me.
I still feel utterly inadequate, knowing the life that Chad lived and the stellar example that he set, and the giant footsteps of the other Beasley Allen attorneys who have received this award and their unmatchable love and excellence for the Lord, family and work. So I always interpret this award as a chastisement rather than a compliment on anything that I have done — a loving encouragement and constant reminder for me to do better in serving the Lord, family and work.
You have five children. What is one Christian value that you vow to instill in your children, and why?
SSY: We chose Colossians 3:12 as our family Bible verse of the year this year: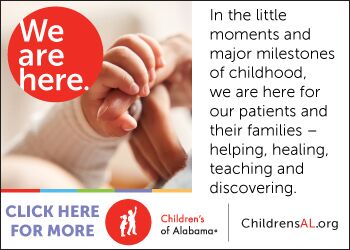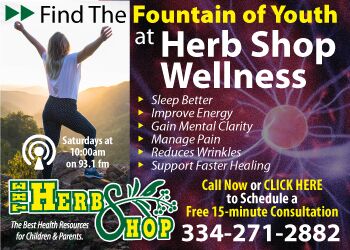 Therefore, as God's chosen people, holy and dearly loved, clothe yourselves with compassion, kindness, humility, gentleness and patience.
I call this passage our spiritual "Dress Code," which applies to every Christian, every day. During one of our family worship services this year, I shared with my children that as we wake up and pick up our clothing and wear them each morning, we should not forget to pick up and wear these five important pieces of clothing as well – compassion, kindness, humility, gentleness and patience – so that we can live as good witness and servant for the Lord.
For many Christians, it's challenging to continue praying and devoting time to the Word. What advice would you give to navigate through that?
SSY: When I first experienced Jesus personally as a 7th grader, some positive changes followed in my life. The first change was that I read the Bible first thing every morning so that I could start each day with God's Word, honoring Him with the first and best hour of the day. I chose the easiest translation and read three chapters during weekdays and five chapters each Sunday to be able to read through it in a year. It felt as if Jesus gave me an invitation to get to know Him better.
However, at the same time, I felt so inadequate before God's Word and so thankful for His saving grace. I couldn't help but stand up and read out loud every word, and if I made a mistake while reading, I went back to the beginning of that chapter and read that chapter again. The next year when reading through the Bible for the second time, I wrote down in my notebook one key verse from each chapter and one keyword from that verse I chose, which grew to several notebooks, and I still keep them as a treasure.
I should confess that I need to restore that passion and spend more time in His Word like when I first met Jesus. These days, Doh Ah and I, and our children, have been using the same devotional book that is designed to go through each book of the Bible one at a time. Doh Ah and I make it the first thing each day to read the Bible passage and meditate on it, and we encourage our children to do the same.
You enjoy singing. What professional Christian songs have you participated in recording?
SSY: I have participated in recordings of several Christian music albums in Korea, including Korean praise and worship albums such as "Jesus, Shine!" (1998)," Inspiration" (1999), and Park Jong Ho's 11th official album "Love Written on the Ground" (2005), etc.
We also enjoy singing as a family. Pastor Jay Wolf once said we were "a Korean version of the von Trapp family" from the Sound of Music. Just recently, we started preparing our family's praise and worship YouTube channel, called "The Yang Family TV_YangTube," and started uploading our family's singing videos over the years. We will keep adding new ones in the future: https://www.youtube.com/channel/UCB1H176hDVSLYYVrleasvVg.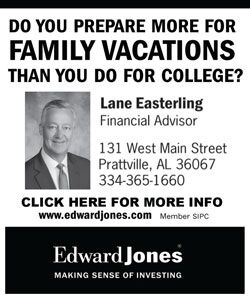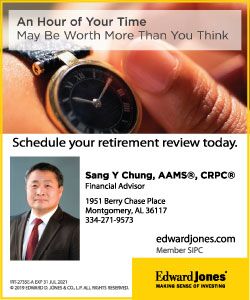 Being an attorney and demonstrating having a servant's heart, how has your career impacted your life while grounding you as a person?
SSY: I work in our firm's Mass Torts section. We represent literally hundreds of thousands of people who were injured by defective pharmaceutical drugs and medical devices. These cases are very complex and require a high level of expertise. It is my privilege to be part of our Beasley Allen team to serve our clients and it has impacted my life by shaping me as a lawyer and grounding me as a person who serves not only the clients, but also the Lord through my career.
Beasley Allen is a great place to work. Not only do I get to work with some great lawyers and staff, but also, I've met a lot of good friends and mentors here who truly care about their clients and have a genuine heart for people. If you have someone as your boss or as your colleagues – someone whom you deeply admire because of the way they live their life and how they serve others – it will be a blessing to be working in that place. Beasley Allen is like that.
---
Soo Seok Yang is married to Doh Ah Kim for almost15 years. They have five children: Abraham (12), Johanna (10), Elijah (8), Hannah Grace (5), and Nehemiah (2). The family is an active part of First Baptist Church, Montgomery.
You Might Also Like