Tommy McGregor remembers not connecting well with
a Christian community his first couple of years in college –
and becoming a self-described wanderer.
While he grew up in an ideal Christian environment in
high school, the transition to college didn't include the four
major influences he believes Christian high school students need to help them grow in their faith:
Family. Friends. Church. Mentors.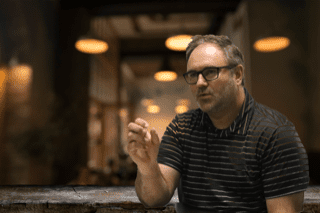 "The expectation is that students who have been surrounded by those four influences will grow and mature in their faith and make wise decisions," McGregor said. "For me, I went into college with a solid Christian upbringing, but I was unprepared for the challenges ahead. I didn't have any kind of insight on how to replace those influences. I struggled. For the first two and a half to three years, I didn't connect well."
It was mid-way into his junior year in college when he found his way back.
To help other students with their own transition, McGregor founded TheTransMission in 2010 to focus full-time attention on the transition students make after high school graduation. TheTransMission trains leaders, equips parents, and prepares students for the challenges of life after high school.
On October 1, 2022, TheTransMission was rebranded as The Launch Mission and continues to provide leadership, content, and resources for those walking through this life transition through the nonprofit's website, App, blog, podcast, and books McGregor has written related to his teachings.
"When they get to college, a lot of times students don't see the importance of replacing their faith community," McGregor said. "For many students, they don't know that they need to replace it – and they don't know how.
"They don't know how to find a new church. They don't know how to start over socially."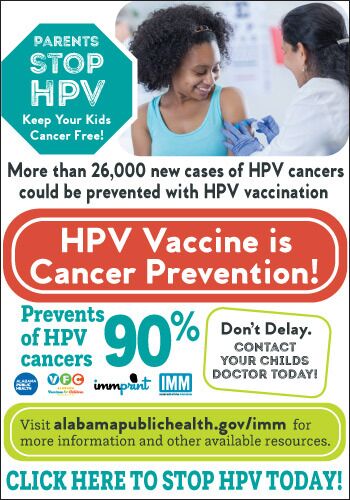 Everything is new – a new location, new friend base, new class structure. College students are managing their time and life for the first time on their own. They're desperate to find friends and belong.
"I think they get overwhelmed," McGregor said. "Everything is new, and faith takes a back seat to getting accustomed to their new surroundings. They have never had to start over finding a new group of friends and most teenagers have never had to find a new church on their own. For some, the struggle comes as they are looking for a church just like the one they grew up with, which they are never going to find. My advice is to take the first semester and visit a few churches in the area."
McGregor even has a plan called "Find A Church By Thanksgiving" that is included in his book The Freshman 15: a 15-week devotional for a freshman's first semester in college.
The Beginning
After McGregor graduated college in 1994, he enrolled in seminary and became a youth pastor at a small church in Birmingham. As he led his first group of teenagers, he grew concerned that his senior class would make the same mistakes he made entering college.
He soon met with those seniors and shared some of the lessons he learned – the hard way – in college. Each year in ministry, Tommy continued to spend extra time with his senior class, and it was after 16 years of youth ministry that he created TheTransMission.
"The thing is, they are going to be doing life without the four influences," McGregor said. "Between 60-75 percent of Christians leave home and go to college and don't pursue their faith. It's a real problem. And there hasn't been anything really to address this. So, I felt it was my calling to do something."
What The Launch Mission Offers
The Launch Mission focuses on three groups to provide content and guidance through online media and print resources: high school juniors and seniors, college freshman and sophomores, and parents/mentors.
High school juniors and seniors are guided through our four major transitional components: faith development, life management, social behaviors, and goal setting through content, online and live events, and resources.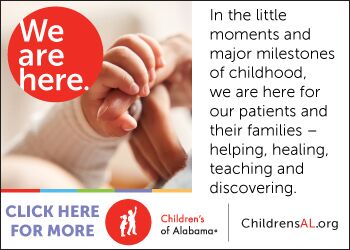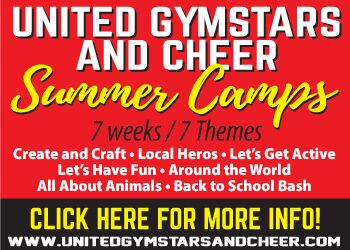 College freshman and sophomores are guided to make a healthy transition to college and find the right community to connect to. This is done through books and devotionals, online content, and the 3C App – which McGregor developed to help connect students to college ministries at 75 universities in the United States.
Finally, The Launch Mission partners with parents and mentors to equip them to directly lead teenagers during this transitional period. They are provided content, insight, and resources through books, training materials, teaching curriculum, online courses, and webinars.
"The key is that they replace those influences, and that they find community," McGregor said.
"My hope is that they will make that faith transition from high school life to the next stage and continue to grow and mature in their faith. They've got to find their way to a Christian community on their campus," he said. "That's what is going to make that transition in their faith from one chapter to the next."
Parents Are "Mission Control"
Parents can help with this, McGregor said. He considers them "mission control," and is a firm believer of parents leading the way.
"We have something for parents of seniors – the Launch Pad, a private Facebook page. That is also the name of our blog. Parents take the lead in preparing their seniors. It's important for them to have a part in that process and not just have the youth pastor do that."
Churches are also an important focus of discipleship.
"When I started this ministry, I would talk to youth pastors, and a lot would say they didn't know how to handle the transition," McGregor said. "We've seen the statistics. These students, we've raised them, they've come up in this church, we've been leading them, shepherding them, and we send them off unprepared?
"I would ask for the church to see this as an extremely important mission and then ask the questions of how we prepare our students. I have a curriculum for youth pastors on how to structure the ministry to send them out prepared. That's the role of the church, to partner with the parents and make sure that when we're sending their students out, that they are ready. That they know what they believe."
This is the community – the four influences.
"If they understand how valuable they are, they'll seek to replace them and stay healthy in college," McGregor said.
More information:
Follow The LAUNCH Mission on Facebook and Instagram @thelaunchmission
Parents of seniors can request to follow the private Facebook page: facebook.com/groups/launchpad2024
The LAUNCH Mission podcast releases every Monday, and can be found anywhere you stream podcasts. This interview-style offering features guests in high school and college ministry, college professors, authors, and other experts in related fields. Every school year, The Launch Mission Podcast enters a new season and tracks with that year's high school seniors from the start of the senior year until move-in day at college.
Website: www.thelaunchmission.org
Download the 3C App on either Apple or GooglePlay.
The LAUNCH Mission is 100 percent donation-based. Donations to the ministry can be made on their website.
Contact: tommy@thelaunchmission.org
---
Kym Klass is a contributing writer and Communications Director of the Media Ministry at Frazer Church in Montgomery.
You Might Also Like