RRC: How does your prayer life sustain you through your profession when challenges arise?
MM: My prayer life brings me immeasurable peace when challenges arise professionally and personally. When I feel overwhelmed, stressed, or defeated, I immediately pray to God. His peace overtakes negative feelings I may experience and replaces them with understanding, confidence, and gratefulness. Even if I don't receive an answer to my prayer immediately, I have found confidence in knowing that He is a prayer-answering God, He'll never put more on me than I can bear, and He created me for such a time as this.
RRC: How do you participate in the spiritual life of your community?
MM: I believe my purpose in life is to be a light. I make sure that I am intentional about being light and showing the love of God in my personal and professional life, and in my community. I am a member of Unity Worship Center and utilize my God-given skills and education in marketing, public relations, and communication to help to spread awareness about the church and encourage new members. Outside of that, I love volunteering, participating in community service events, and helping people when I can. I'm blessed beyond measure, and I firmly believe God blesses me so that I can bless others.
RRC: You obligate a lot of your time towards community service projects. Could you tell us about that?
MM: I serve as the President-Elect for the Montgomery Chapter of the Public Relations Council of Alabama, where we connect public relations, marketing, and communications professionals at all phases of their careers – from students to retired professionals. I also serve as the Chairperson for the Family Sunshine Center's Change Champions Board to promote and advocate the mission to foster hope and healing for survivors of domestic violence, human trafficking, and sexual assault. I also serve on the Junior Executive Board for the Child Protect Children's Advocacy Center to promote awareness and support for the center's mission to advocate for victims of child abuse.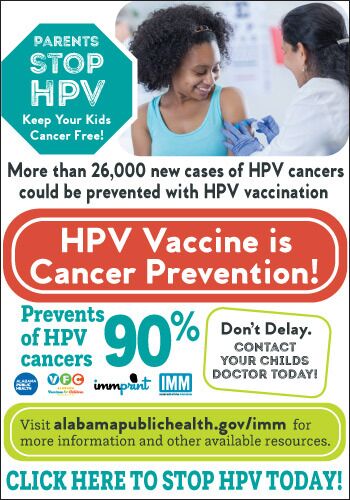 RRC: Both of your parents are senior pastors at Unity Worship Center. How did they guide you at an early age toward Christ?
MM: As a child, I remember being in children's church, reading Bible books, and learning songs about the love of God. My parents taught me how to pray, worship, and show the love of Christ to others. As an adult, although I have my relationship with Christ, I still value and appreciate my parents keeping me covered in prayer.
RRC: Describe one way God has used you to positively influence another person spiritually.
MM: A few years ago, I hosted a young adult small group. I created a safe space for everyone to openly discuss their struggles, stresses and difficulties, successes, and testimonies. We laughed, prayed, and helped each other get through life together. I believe God used me to help those individuals grow in their faith while also stretching me to grow in my faith.
RRC: If someone is struggling with their faith walk or how to build a relationship with Christ, what words of encouragement can you share?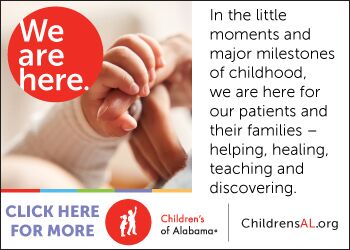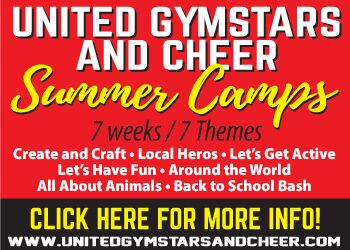 MM: Connect with others so you're not taking this faith walk alone. I also encourage you to learn God's word. When you know and believe what the Lord says, "you can feel confident knowing that He never leaves you nor forsakes you." He will never give you more than you can handle; He has a plan for your life, and He will give you exceedingly and abundantly more than you can ask or think if you trust Him and believe.
RRC: Although baptized at an early age, you began to desire a relationship with God during your college years. How did that happen?
MM: I went through a dark time in life during my college years. Being away from home, this was the first time in my life that I truly felt alone. I'd usually ask my parents to pray for me when I was going through something, and I'd leverage their relationship with Christ because I knew God answered their prayers. While away at school, I was no longer physically in their presence. I knew that if I wanted to get to a better space mentally, physically, and emotionally, I had to learn how to pray and build a relationship with Christ for myself.
RRC: In 2017, you started a blog, Walk by Faith. What was the inspiration behind it?
MM: As I worked on building my relationship with Christ in college, I thought it might help others going through the same thing if I documented my journey. If I could be transparent and talk about everything that comes with deepening your faith, I could show others they are not alone, and they can reap the benefits of having their relationship with Christ, too.
RRC: Describe when you had to trust God and walk by faith or sought His guidance for a decision.
MM: In 2016, my father got sick from kidney disease. Things were not looking good, and there seemed to be no light at the end of the tunnel. All I could do in the situation was pray that God healed my dad, which was my test to see if prayer worked. My dad is now happy/ healthy and recently celebrated the 6th anniversary of his kidney transplant.
---
Mikala McCurry is part of the Maxwell AFB AFCLC Outreach Team, Air Force Culture and Language Center. She's from Montgomery and graduated from Brewbaker Tech Magnet School. After high school, she continued to further her education at Troy University.
You Might Also Like